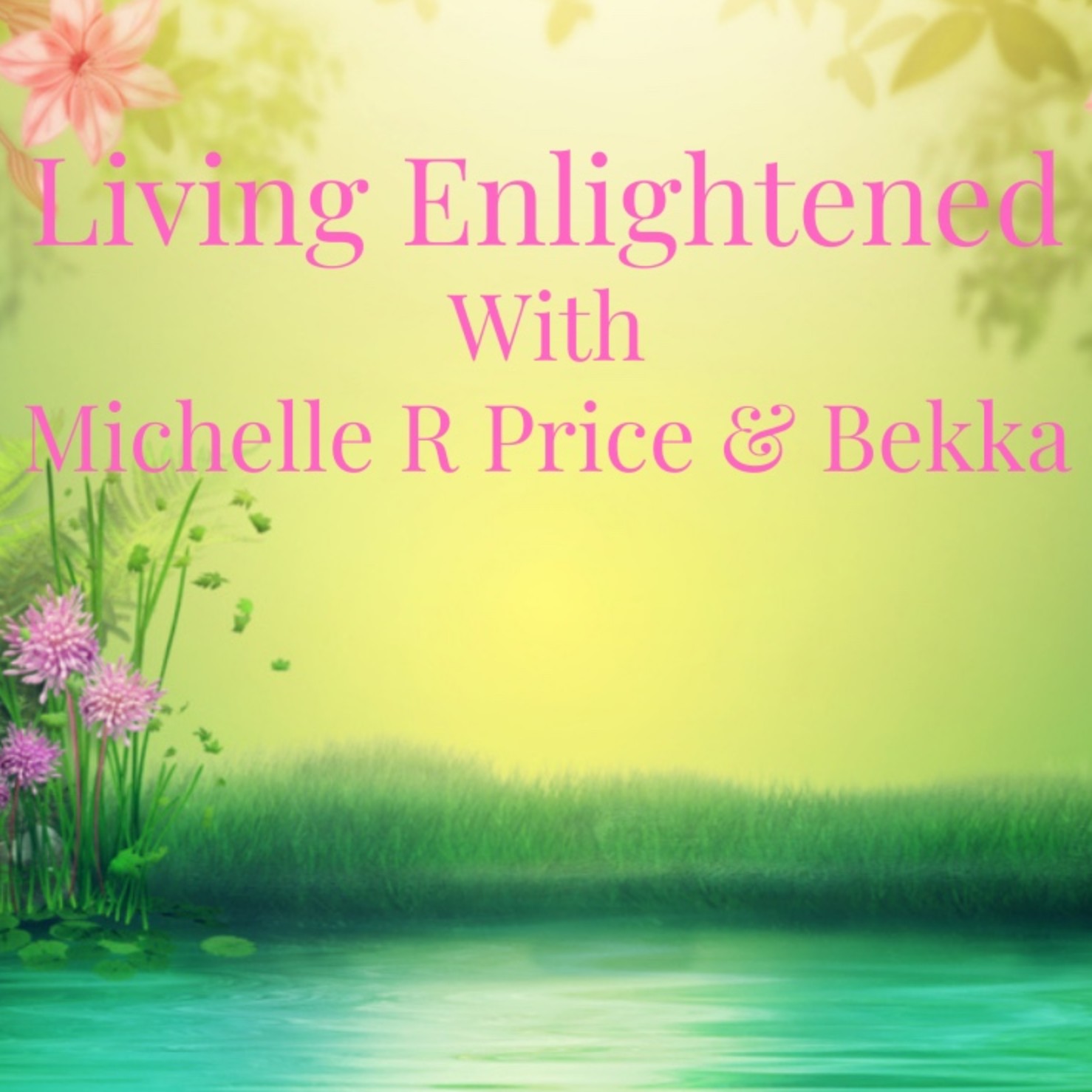 The Importance of Colour - Lauren and Michelle discuss the importance of carefully considering colours in business and life in general.
Talk Topics:
Locked In (Or Not)
Aura Photographs
Activations
What do you get when you cross a medium with a business mentor? One hell of a podcast!
New episode every Friday.
Mentioned in the show:
Colours in business...
Red is associated with danger, excitement, and energy. It's also known for being the color of love and passion. Red raises the blood pressure, and makes people hungry. red can be a trigger for impulse buys.
Pink is feminine, it's sentimental and romantic. Different shades, like hot pink, can be youthful and bold.
Orange, like it's namesake, is fresh and full of vitality. It's also creative, adventurous, and associated with being cost-effective.
Yellow is optimistic. It's a color associated with being playful and happy.
Green is natural, often used to demonstrate sustainability. But it can also align with prestige and wealth.
Blue is trustworthy and reliable. It's calming or often associated with depression.
Purple is royalty and majesty. It can be spiritual and mysterious.
Brown is down-to-earth and honest, often used for organic wholesome products.
White is pure. It conveys simplicity and innocence, often with a minimalistic feel.
Black is both sophisticated and elegant. It can be formal and luxurious, but also sorrowful.
Multicolor is united or open to anything. It's great for capturing the spirit of diversity.
Contact The Spirit's Up Business Podcast with your questions or feedback:
Email:
businessandpartypodcast@gmail.com  
Business and Party Instagram
https://www.instagram.com/businessandpartypodcast  
Business and Party Facebook
https://www.facebook.com/Businessinthefrontpartyinthebackpodcast  
Meet your hosts:
Michelle Price in her own words:
I am self employed in the spiritual realm.  My 21 year career as a radio journalist ended in March 2020 and I have been working for myself ever since.  
I offer oracle card readings, including past lives, business, health and relationship reads and anything else you can think of.  I am also a Medium, meaning I am able to connect you with your passed over loved ones and I  communicate with Ascended Masters, Guides and the Angels.   
As well, I offer Mentorship, helping you discover and develop your spiritual gifts.
I also do freelance journalism meaning I can write you a fabulous bio, Media Release or magazine article.  
Contact Michelle
Michelle R Price The Lightworker on Facebook:
https://www.facebook.com/michellerprice76/ 
Instagram:
https://www.instagram.com/michellerprice/ 
Linked In: 
https://www.linkedin.com/in/michelle-brewer-65b49538/ 
Meet Lauren Grace the owner/operator of Rah Rah Consulting and host of The Afterlight Podcast and the Co-Owner of the Afterlight Institute. 
"I have been on my spiritual journey for the majority of my life, but quite seriously since 2002. It is a consuming passion for me. I have a background in radio broadcasting and decided to use my skills to develop a podcast. My aim is to provide people with a platform to explore spirituality.
The Afterlight will feature a variety of guests with different views and perspectives."
Contact The Afterlight
Email:
Welcometotheafterlight@gmail.com 
Facebook:
https://www.facebook.com/WelcometoTheAfterlight 
Instagram:
https://www.instagram.com/the.afterlight/ 
The Afterlight Institute:
https://theafterlightinstitute.com 
Instagram:
https://www.instagram.com/theafterlightinstitute 
DM Lauren about working with her one-on-one.
Lauren works with business owners and service providers to build confidence, develop self-awareness, prioritize self-care, deal with overwhelm, learn to say no, and design a life of their dreams.
Lauren is an expert in time management, content creation and mindset work. 
If you want support and accountability in the following areas Lauren is the woman for you!
Self-Awareness
Self-Care
Time Management through the amazing Task Reduction System
Overwhelm and Stress Management
Leadership
Public Speaking
Mindset
Relationships and Communications
Social Media Marketing/Content Creation
Contact Lauren
One-on-one mentoring with Lauren - Apply today
https://rahrahconsulting.com/one-on-one-mentoring-application-form/